BIG NEWS
Today, we finally get to announce our exciting news we have been waiting to release for weeks!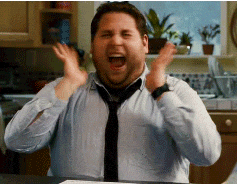 Artists in Training is dedicated to building a community that is full of kindness, love and creativity. This goes far beyond only focusing on dance training. You've already heard about (or experienced) our unique AIT Mind. Body. Spirit. journals that we bring to every event. Combined with our Feed the Soul and Coffee Magic seminars, we are already pushing past the norms of typical in-house dance events.
So we thought... how can we keep building this??
Let me introduce Orlando Molina a.k.a. MC ZEPS!
THE AIT DIFFERENCE
Our mission at AIT is to empower young artists with creativity and confidence. Orlando joins us with his innovative approach to creative learning, specializing in family friendly events with MCs, DJs, Graffiti Artists, Dancers & Beatboxers.
Orlando is a hip hop artist who uses his gift to spread hope to kids of all ages.
This new program will help dancers to gain another skill set, and use their voice to empower each other through rap and music. Musicality, flow, and rhythm are so essential to dancers.
This is a

game changer

for studios everywhere!
Here's what makes Orlando such an inspiring mentor:
Orlando Molina aka MC ZEPS was born and raised in Brooklyn NY, and fell in love with hip-hop culture while attending The High School of Art & Design in Manhattan. An aspiring rapper, he fell into the world of hosting kids dance battles while living in Oslo Norway in 2012. At the same time he began working for Audible as an audio editor and MC for events producing various rap songs for the company. Once his daughter Sultana was born in 2017, he knew he must use his rhyme skills for the youth in some way. Since his nephew Reid loves dinosaurs, he decided to mix that with hip-hop and created RHYMOSAURS. Later in 2017, his family moved to beautiful Stockton, California, where the book series grew and became an educational platform.
Now with his team of skilled musicians, they host live kids events, workshops, and after school programs across the globe. Orlando teamed up with his old pal from Brooklyn "oOge", who is the illustrator and artistic director of the Rhymosaurs series.
Orlando will guide your students through creative exercises that will get them out of their comfort zones and into the growth zone. Your students will learn how to write their own rap lyrics, confidently speak them to a room of peers, and develop a greater appreciation and understanding of hip hop culture.
WANT YOUR STUDENTS TO WORK WITH ORLANDO?
We are currently working with studios across the country to bring our AIT In-Studio Dance Retreats to your students during the 2020 and 2021 seasons!
Take a look around our website to learn all about our mentors, programs and booking process. It's easy to book, and we work directly with you to create the perfect weekend event to best fit the needs of your studio. No two workshops are the same!
Welcome to the team MC ZEPS! We're excited to share your talents with studios everywhere! #artistsintraining